Contact Elegant Interiors & Cabinetry
Your Elegant Interiors experience begins when you enter our showroom or call for an appointment. We greet you with a warm welcome from a dedicated, professional team member, who will guide you in making your kitchen or bathroom remodeling process creative & unique to your style and your family's lifestyle.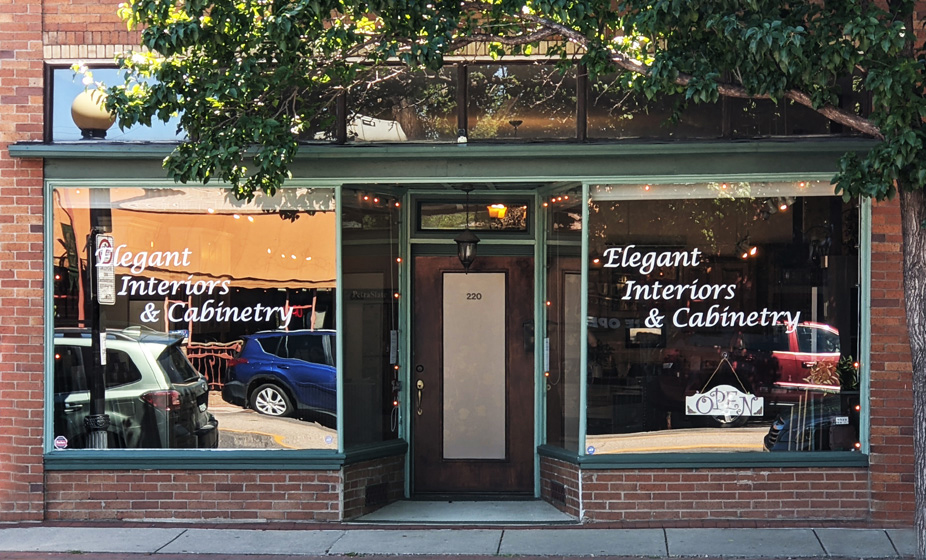 CONTACT INFORMATION
PHONE
(719) 242-5713
LOCATION
220 S Union Ave
Pueblo, CO 81003
HOURS
Monday – Friday
10:00am – 2:00pm
Also available by appointment.
Call 719-242-5713 to schedule
SEND US A MESSAGE
Elegant Interiors and Cabinetry is located at 220 South Union Avenue, in the historic district of downtown Pueblo, Colorado. our showroom is open from 10 am to 4 pm, Monday through Friday. Evening and weekend times are available by appointment.